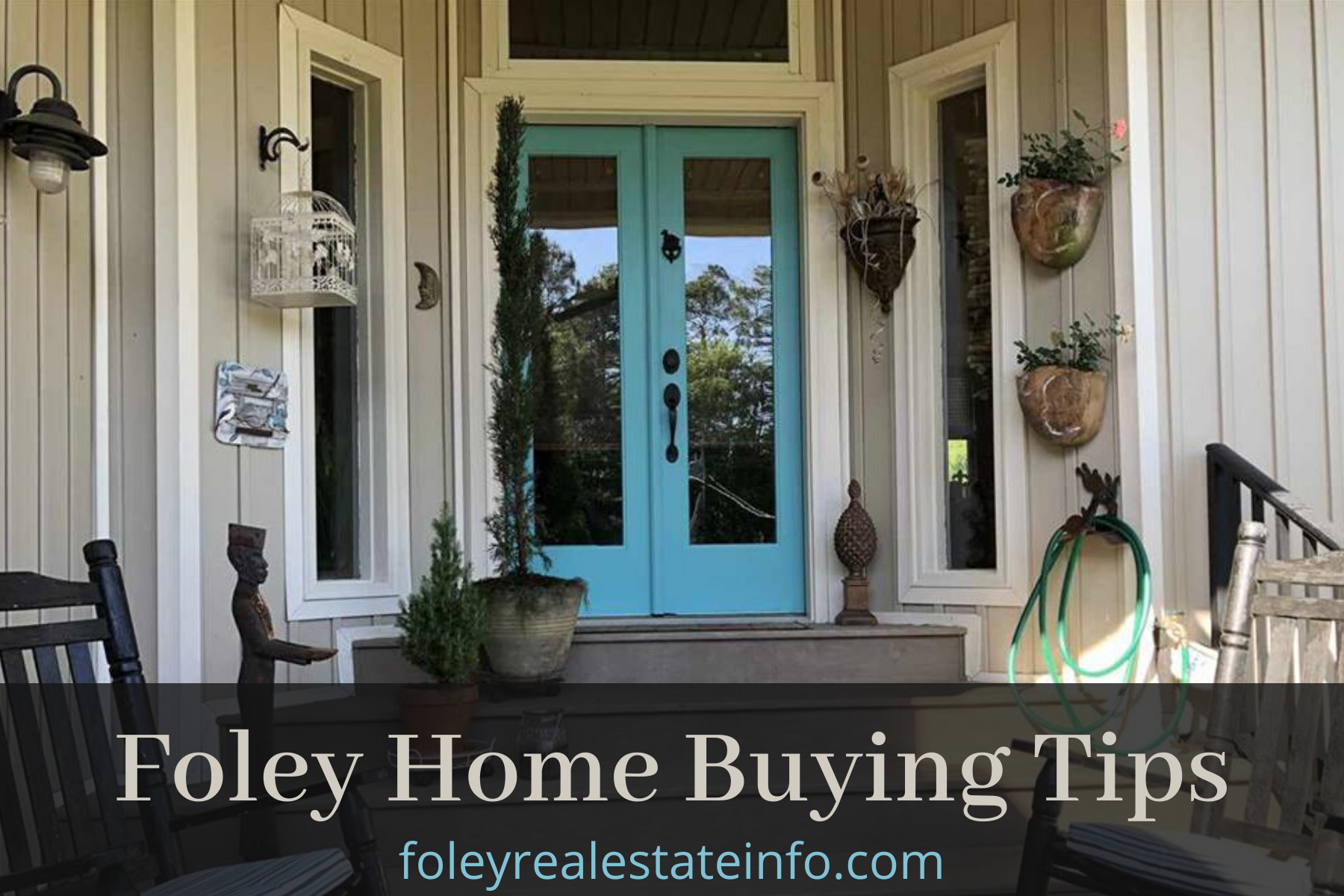 Whether you're moving across country or just across town, one of the first things to figure out is if it's smarter to buy a home right now or just rent. There are always pros and cons to paying a landlord's mortgage but everyone is different.
If you're thinking about making a move, here is …..
Tip #1 – Decide Which Is Smarter – To Buy a Home Or Rent One
This is Tip #1 of a long series on buying a home in Foley AL. Check back with this site for more in the future.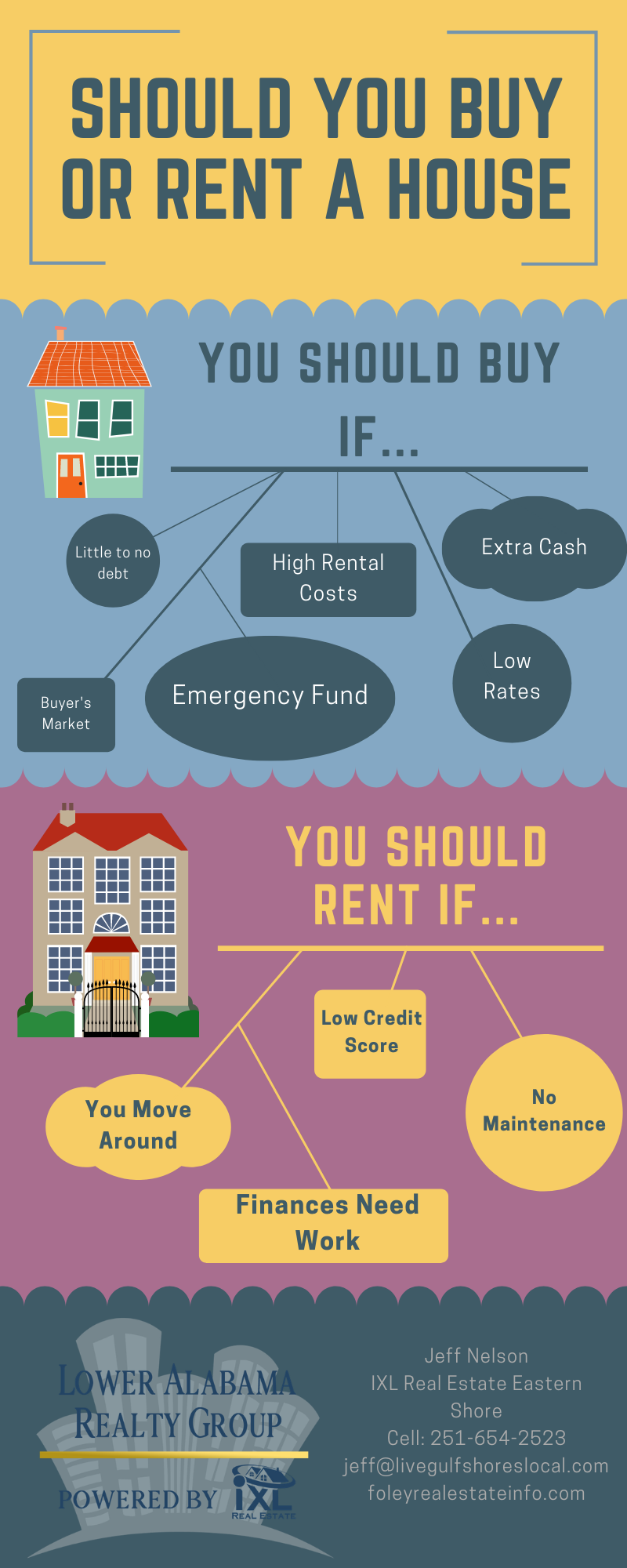 Ugh, the peer pressure! All of your friends own homes and you're the only one still sitting in an apartment. Well, renting may very well be the best option for you right now. Yes, as a Realtor, you would think that I would not be writing an article about renting a house but I'm also a responsible Realtor who doesn't want you to dig your own financial grave.
Here you're going to read about some ideas to help you figure out whether you should jump into the real estate waters as a home owner or just stay put on dry land.

You have little to no debt
Owning a home is of course an investment so you want to protect that investment. The rule of thumb concerning debt to income is 28:36. This means that lenders like to see that all of your housing debt shouldn't be more than 28% of your income and your total monthly debt shouldn't be more than 36% of your income.
Most people fall into this category but how nice would it feel to bring that 36% down to just housing expenses? You're giving yourself peace of mind in knowing that you're financially able to protect your biggest investment.
You have an emergency fund
It's good practice to have 3 to 6 months of income set aside in case of an emergency to cover all of your expenses. People do get laid off and they do get unexpectedly sick. We never like to think that would happen to us but bad things happen sometimes.
You have available cash in addition to your emergency fund
Buying a home can be expensive up front. Some of these costs can be eliminated but in general, you'll need cash for the following:
Down payment – Usually around 3%-5%
Earnest money deposit
Closing costs
Home inspection
Termite and moisture inspection
Appraisal
While there are low to no down payment options for certain borrowers and closing costs "could" be paid by the seller, you need to count on having some cash to get into your new home. Contact your Realtor and lender to get a better idea of your closing costs.
Interest rates are low
We have been enjoying low interest rates for quite a few years now so now is still a good time to buy. To give you a good idea about interest rates effect your mortgage, take a look at the image below.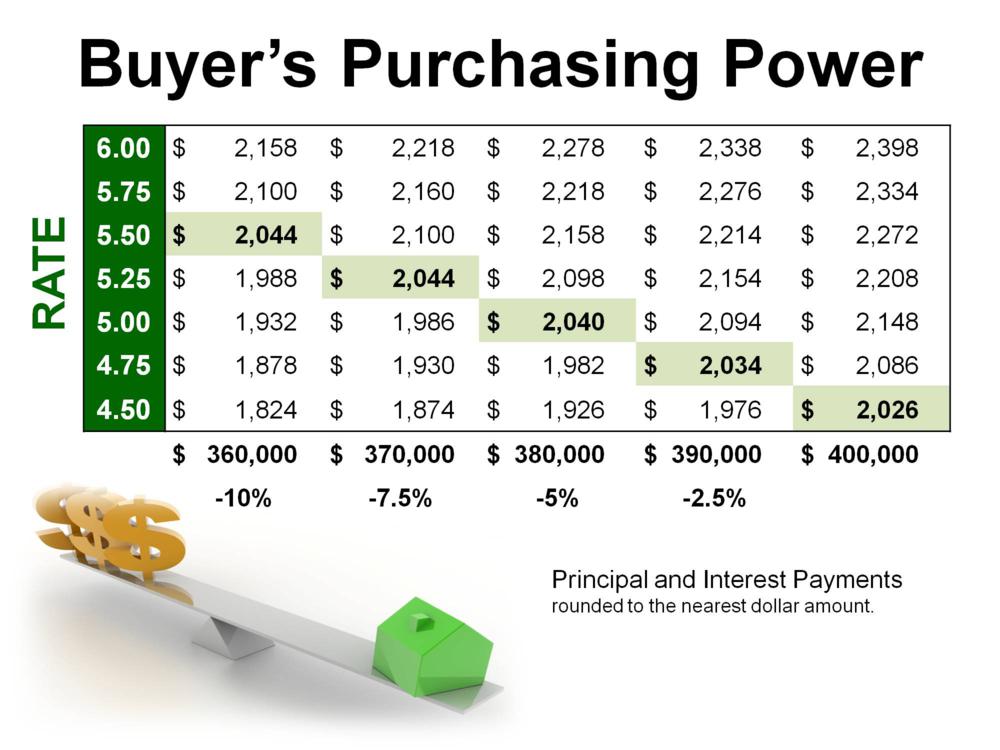 You can see here that with just a 1/4% rate increase, your payment would be approximately $60 more every month. And, assuming that you're going to pay this amount every year for many years (up to 30), a quarter of a point is very significant.
The bottom line, however, is this. Even if rates are at all time lows, timing has to be right for you. All other things that have to do with your assets, job, debt, and income have to line up as well.
You're in a buyer's market
If your finances are great and your planning on staying in one spot for a while, the most optimum time to buy a home is during a buyer's market. This means that there are more properties than there are buyers, giving the buyer a lot of choices and negotiating power.
Rent is the same cost or even higher than a mortgage payment
I work as a Realtor in a part of the country that is not considered a "high rent" area and home prices are very reasonable. However, I know that rental prices here are nearly the same (if not higher) than if you were to buy a home.
In fact, my son just rented a 1 bedroom apartment with his new wife and I was astonished by how much it cost him every month. It's unbelievable!
In many cases, you could actually buy a home and pay less than renting while at the same time, build equity for the future.

You know you're not going to move again within 3-4 years
Yes, historically, homes do appreciate but because the real estate industry is cyclical, you need to give yourself enough time for your home to build enough equity.
If you don't allow enough time, you could actually lose money when buying. Timing is everything in real estate! Before I got into the business, it seems that I bought and sold homes at all the wrong times. So, unless you know that you're going to stay put for at least several years, you should definitely consider renting.
You may have a job that demands that you move frequently. This kind of profession is perfect for those who should rent.
You need to work on your finances
As mentioned in the first section, you need to lower your debt and increase your cash supply. Most people love the idea of owning their own house and it's a part of the American Dream, right? However, renting a home or an apartment may give you the opportunity to hang on to more money in order to reach that goal.
Consider living below your means for awhile in order to make your finances shine which also includes the next item.
You have a low credit score
Of course most landlords require a decent score as well but when buying a home, a low score could really cost you. Take a look at this example from MyFico.com: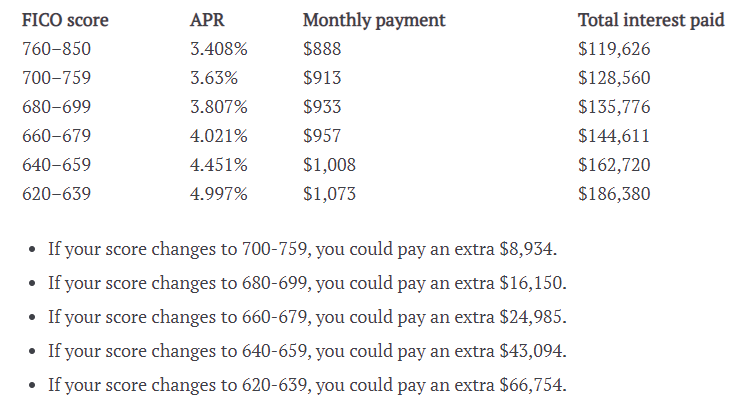 It's amazing how much could save over the life of the loan and on a monthly basis by raising your credit score by 50 points.
You would rather the landlord fix the sink
It's true. If something goes wrong with the house you're renting through no fault of your own, the landlord has to make it right. You do give up many freedoms when renting but when something goes wrong, all you have to do is make a phone call.
So, here's the takeaway….
There are tangible and intangible aspects when deciding whether to buy or rent your next home. This article was intending to hit the high points of the conversation but the whole idea is a very personal decision that effects you in many ways.
Additional Resources for Buying or Renting a House: