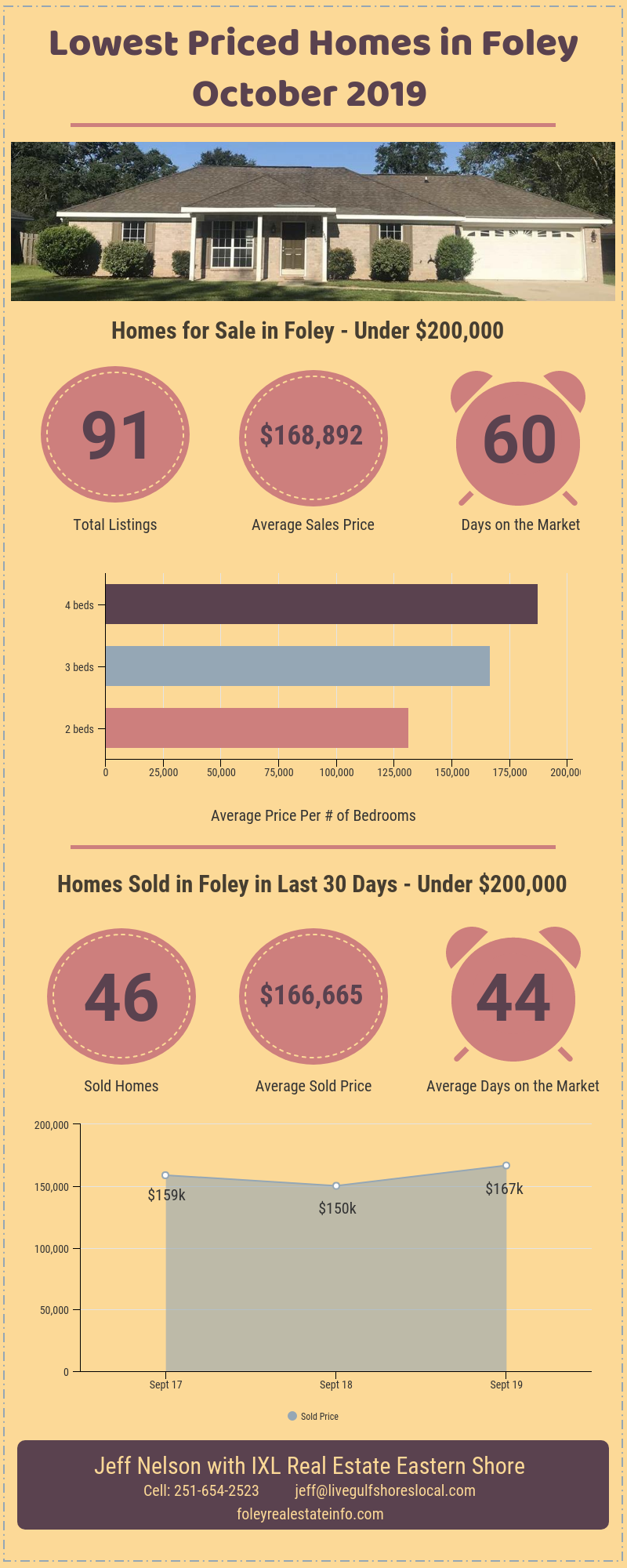 Lowest Priced Homes in Foley AL – October 2019
Despite the growth in Foley, this town continues to be one of the best areas to buy a home that's under $200,000. As you can see from the infographic above, there are plenty of options for you with 91 homes that are currently on the market.
Are you retiring to lower Alabama? Are you maybe looking to downsize?
The Foley real estate market has something for you!
Also, don't think that you have to buy an old, beat up house to be in this price range. Of the homes that are for sale, 31 of them were built in 2018 or later, with quite a few brand new home options.
The average square feet for homes that are for sale is 1,598 and the average price per foot is $109. These are some of the best priced homes not only in Foley but in the entire county.
Click the following link to see All Homes for Sale in Foley Under $200,000.
If you're considering a home purchase in Foley, please get in touch with me for more information about any property or the area.