While there are many things that sellers can do to make their home appealing to buyers, here you'll see a few inexpensive ways to spruce up the outside for a quicker sale.
Inexpensive Tips to Make the Curb Appeal of Your Home More Appealing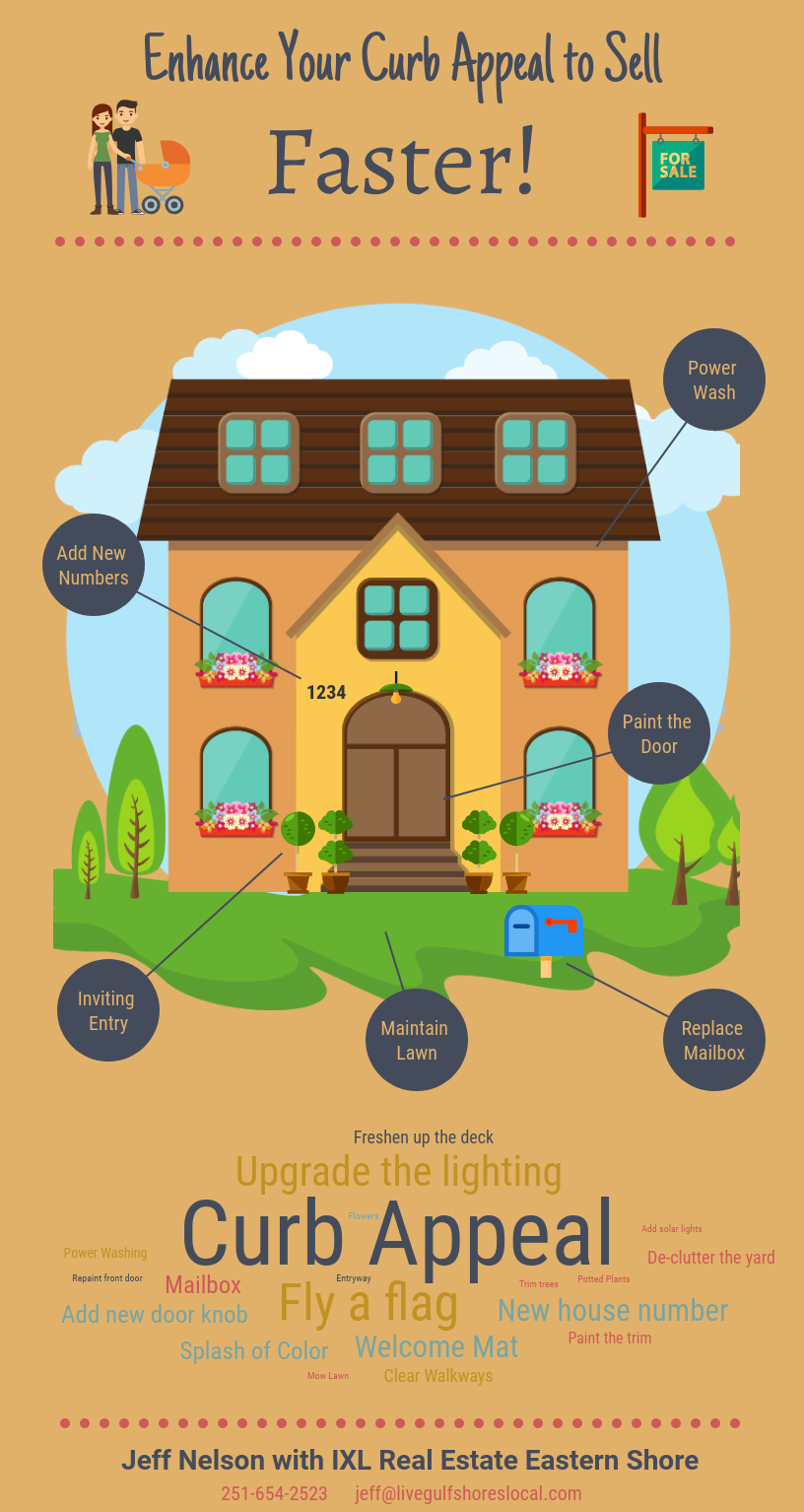 One of the best ways to get someone excited about your home for sale is to create an inviting curb appeal. Picture what the home buyer will see as soon as they pull up to the front of your property. Not only is better curb appeal more attractive, buyers will also notice that they have less to do if they do decide to buy your house.
The best part – most of these quick fixes are inexpensive and won't take too long to accomplish so keep reading to find out what you can do to get to the closing table faster.
Creating An Inviting Entryway
As buyers walk up to your house, they will be taking a hard look at the entrance to the home. Does the front porch feel welcoming and inviting? Could you add some potted plants or flowers to the space to make it more appealing?
The more the potential home buyer feels comfortable with the entrance to your home, the better they'll feel as they walk through it. Always remember, anything that you can add to your Seller's To-Do Checklist, the quicker you'll find a buyer.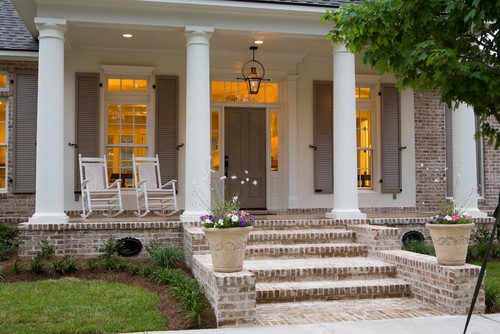 Repaint Or Re-stain the Front Door
From the weather or just from everyday use, your front door takes a beaten on a continual basis so it makes sense to give your door a makeover if at all possible before selling your home.
You will be amazed by how much of a dramatic look you could create with just a few dollars and a couple hours of your time.
As the new buyer is standing at the front door waiting for their Realtor to unlock it, they'll be looking at their surroundings….scrutinizing. I would if I were them. Since the front door is the focal point, you have to make sure that it's at least clean. Take the time you need to make it look its best, even if it means changing out the door knob and hinges.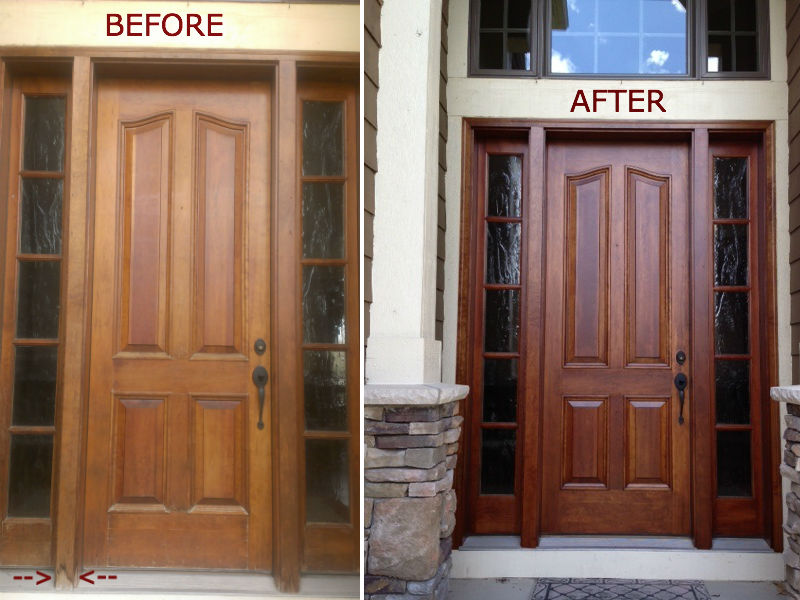 Replace the Mailbox
All your mailbox may need is a good cleaning but I've seen quite a few that need to go to the dump. Consider re-painting, re-staining, or even replacing it with a brand new model.
When selling your home, you want every aspect of your property to be on point and that starts at the curb.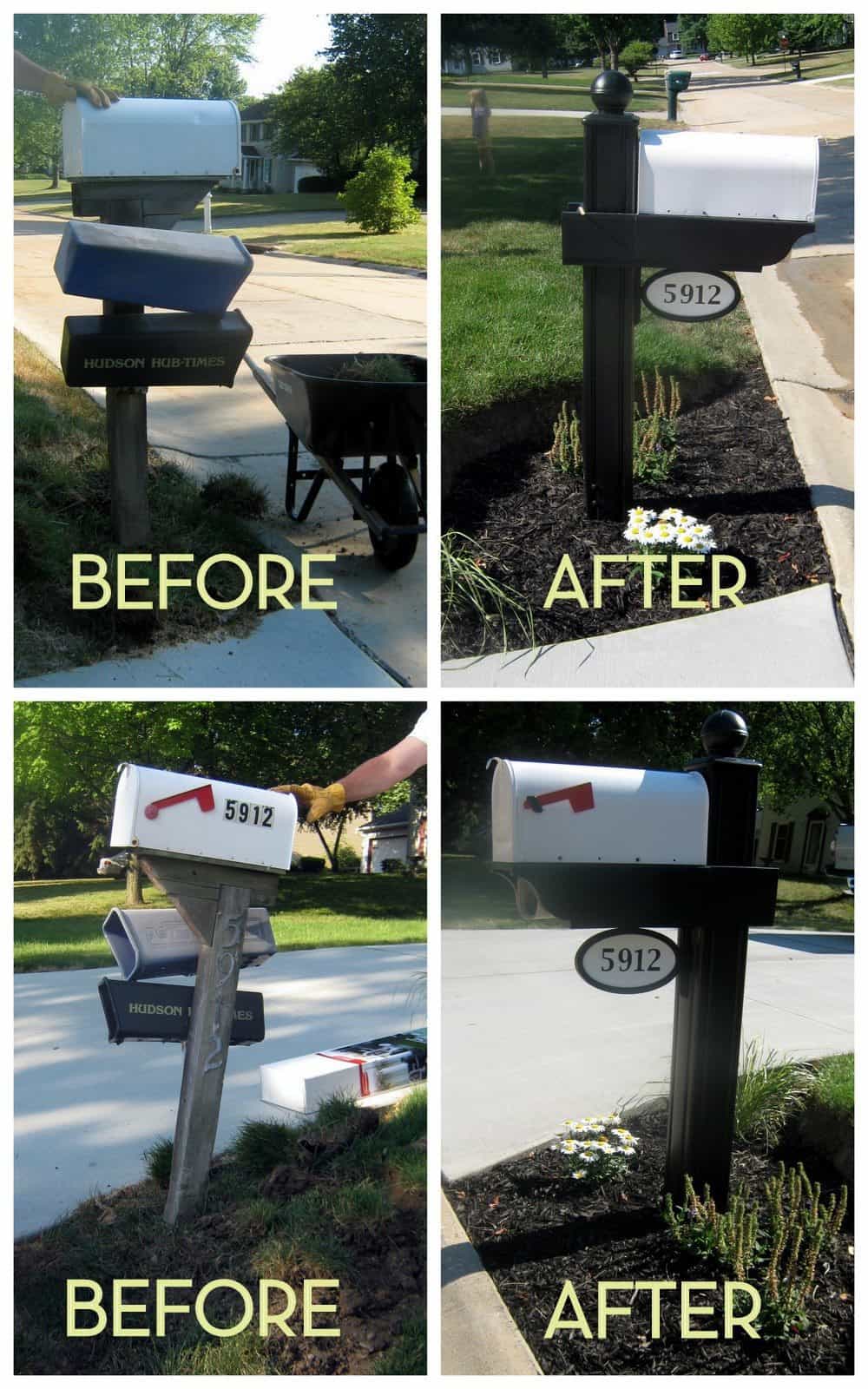 Easy to Read House Numbers
We've all been there. You're trying to find someone's house and you notice there is something that appears to be numbers at the porch but you can't make it out. Chances are, they are either too small or just worn out because they are as old as the house.
Change those puppies out with clear and easy to read numbers that will be visible from the street. This may sound trivial but this is literally a $5 fix and they will make a big difference.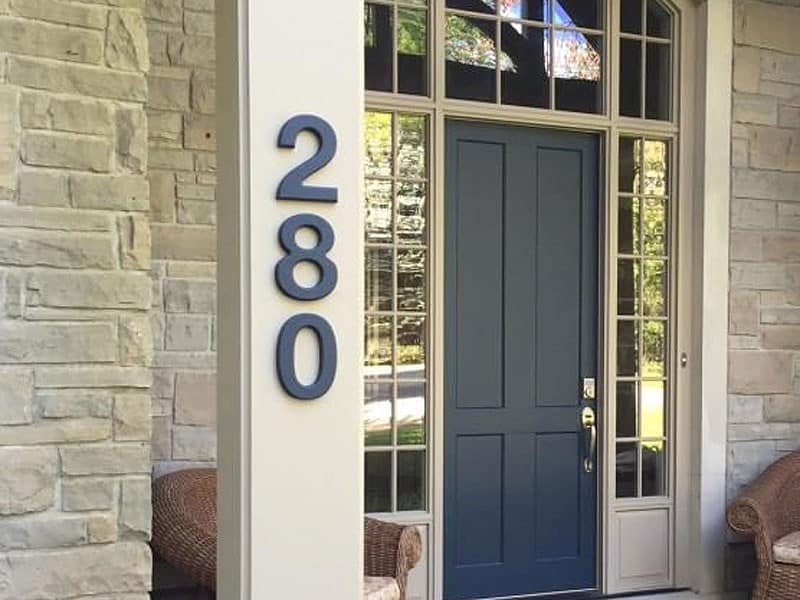 Freshen Up Walkways, Driveways, Decks, & Patios
Anytime you can brighten something up (for the most part) it's a good thing for selling your home. Here's how things usually go……buyers may not notice a freshly power washed walkway, but they will notice if it's NOT done.
Like it or not, that's the way it is. You will need the help of a power washer here but again, you'll be amazed at the outcome and you will probably wish that you did it sooner.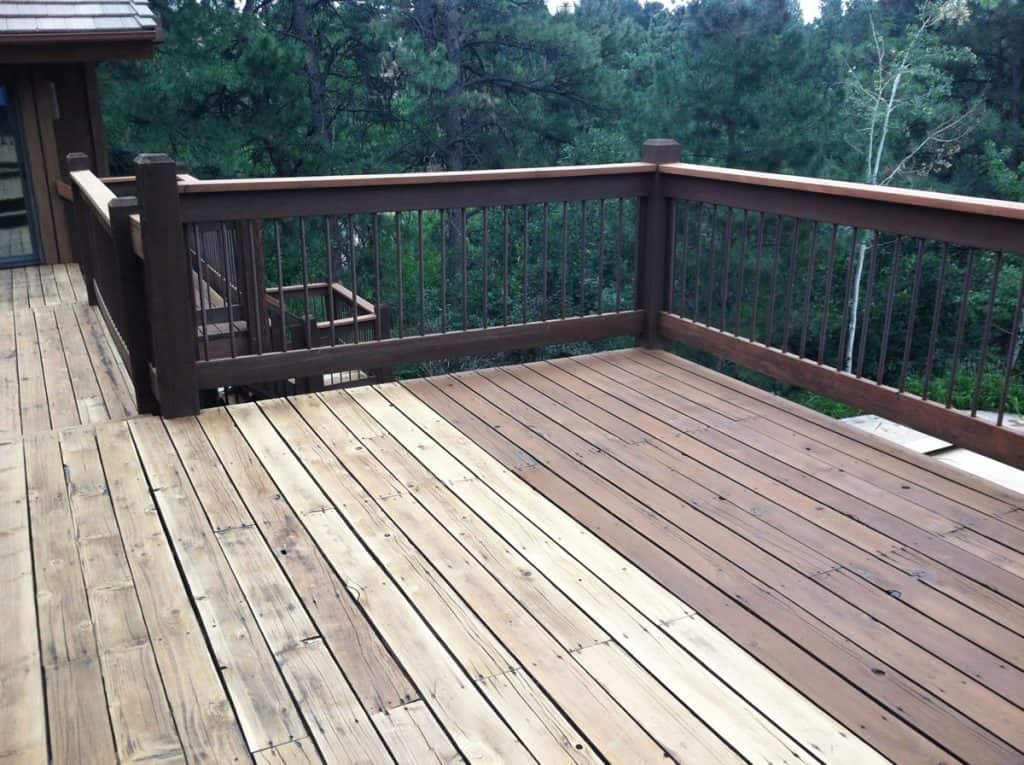 Maintain Your Lawn & Flowerbeds
I get it. We're all busy but you can't let your lawn kill a sale. It's all psychological! People are tallying up everything that they will have to do after closing and taking notice of things that they won't have to do. Guess which list wins at the end of the day?
Keep your lawn mowed and raked. The biggest problem for most sellers though is probably the flower beds. This area is so easy to neglect and a lot of times it is neglected. You will have to do some weeding and you should definitely consider adding new mulch.
There is such a thing as staging your yard. Look at the picture below to see the difference that trimming down the shrubs makes. Nice and neat versus out of control……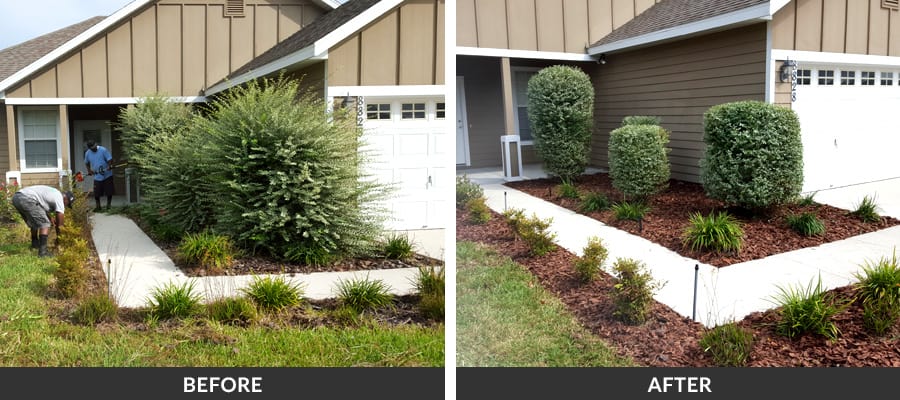 There are many ways to enhance the curb appeal of your home but one thing is for sure, tackling each of these inexpensive tasks will get you closer to finding a buyer for your home.
Other Resources on Curb Appeal: