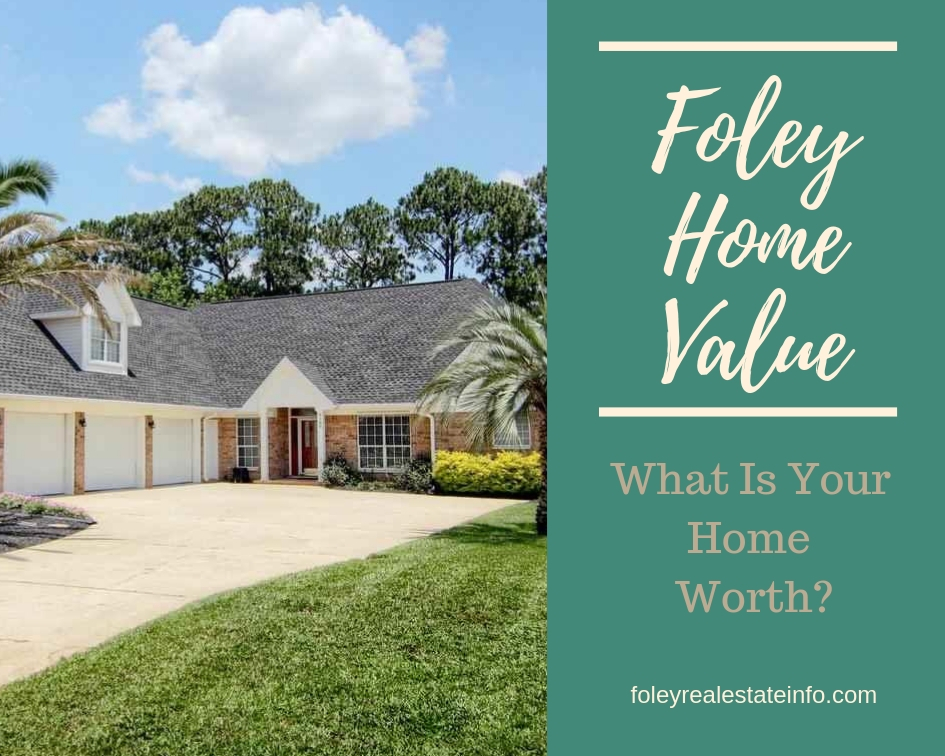 Are you thinking about selling your home in Foley? It could be that you're wanting to refinance or just curious how the real estate market is doing here. In any case, below you'll find a great tool that you can use at your convenience to find your home value instantly.
I do mean instantly. Just provide the address of your home and your email address. Within seconds you will have the results you're looking for that include the lowest price paid, highest price paid, and the average home value.
The information that's provided is taken from other properties that have sold in your immediate area that are similar to your home.
This information is fantastic to have, especially if you want to sell your home. The single biggest reason why properties take forever to sell is because the price is too high! So knowing this value upfront is your key to success. Your results are based on historical real estate data and, even better, you will actually see the stats of the properties that recently sold. Here is what you'll find in your report:
The addresses of the homes sold
Year built
Square feet
Number of bedrooms and baths
and of course the selling prices
Please note that the home value that you'll see is a general figure and the only way to ever get an exact home value is to add the human element into the picture. That's where I come in. If you would like a more detailed report please contact me. I'll be able to take into account all of the attributes of your property and the surrounding area that could drastically effect your home value.
So, use the tool below to get your answer and then contact me if you would like a professional analysis of your home value. I promise that I'm not a high pressure guy and I will never make you feel obligated to use me as your Realtor.