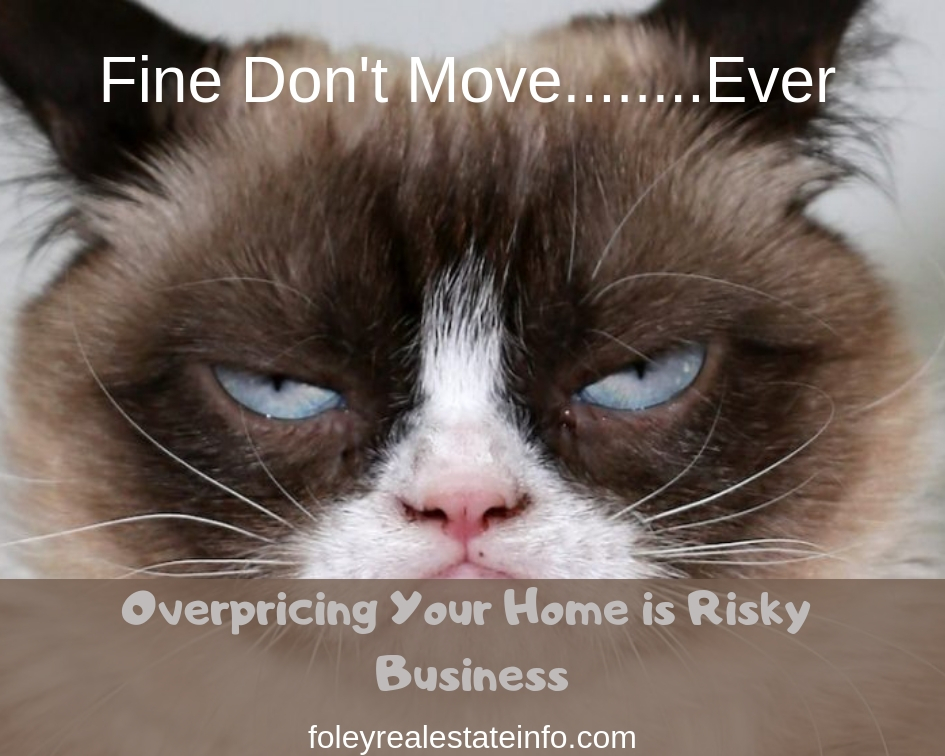 It happens to the best of us but most people think that their home is worth more than it really is. In addition to that, they really don't understand the ramifications of a sales price that is too high.
Before we get into the risks of overpricing let's consider why sellers often want to inflate the initial list price.
They aren't in any hurry. If they happen to find a naive buyer, so be it.
The seller has plenty of money and doesn't really care if it sells or not.
The seller uses a national property estimating tool like Zillow. Bad idea!
They want to puff up the price because of their pride of ownership. Having the property well-kept will not increase the value. Also, many upgrades to the home do not do anything to bring the value up.
They think that they can always lower the price later.
The Risks of Overpricing Your Home
Price is, by far, the most important factor in whether a home will sell or not (and when it will sell). Don't get sucked into the vortex of making more money by having an unrealistic price. Here's what will happen…….
Little to No Showings
Buyer's have more access to real estate information than ever before through home buying guides and other sources, hence becoming more real estate savvy. Not only that, their Realtor does this for a living. A seasoned real estate agent will know the market and has a duty to advise their client if a home is overpriced.
The bi-product will be that your property will not get shown at all or very little. The rule of thumb in selling a home is to expose your listing to the most amount of people possible. However, the best marketer in the world will not help an overpriced home.
Price your home right and you won't run the risk of no one seeing it.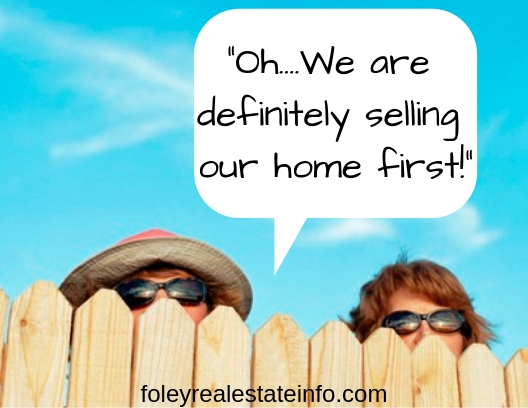 You're Your Helping Your Neighbors
Most neighborhoods with any decent size will have more than one home for sale at any given time. Also, you might as well add other neighborhoods that are in close proximity. These other homes that are for sale are literally your competition. When pricing your home, you have to take all of this into consideration.
When I work with a home seller, I analyze not only similar homes that have sold, but also homes that have been withdrawn, expired, and currently on the market.
If there are 3 homes for sale in your neighborhood that are very similar to yours but your property is listed for $25,000 more, what homes do you think will sell faster?
You and your Realtor have to take everything into consideration. If not, you are only helping your neighbors home sell, not yours.
Your Property Gets Stigmatized
Many buyers start looking for their next home way in advance and because they usually put the same criteria into the search form, they begin to see some of the same listings over and over again. Depending on the current real estate market for your area, there is a typical time frame that your property should sell. Anything outside of this time, probably means that you're overpriced.
Here's an example of a popular neighborhood in our area:

In this particular neighborhood the average DOM or Days on the Market is 100. The highest is 180 and the lowest is 4. So, for this area the average time on the market is about 3 months which is have half the time of the longest listing represented.
If you overprice your property, you definitely run the risk of your home becoming stigmatized. When buyers see your listing for months while others are selling, they'll begin to wonder what's wrong with it. They'll think, "Why isn't this home selling?". Most of the time, they'll go with the masses and look at other listings that are more realistic. Price right and you will sell in a timely fashion.
You Show Your Cards to the Buyer
Through the help of their Realtor, buyers can see the history of a listing, not just what is public to everyone. I often see listings that are 6 months old that were way overpriced on Day 1 (let's say by $50,000 for example) and every month the seller directs their agent to lower the price a little at the time.
Again this is a time waster. Plus, buyers become suspicious and lose trust in the seller, wondering what else the seller is trying to "get one over" on them about.
Risk of a Low Appraisal
If you're like most of us, you'll need to get a mortgage loan. Well, banks need to protect themselves so they won't lend money on property that is worth less than the appraised amount.
Here's an example. You have your house priced at $300,000. After 3 weeks of being on the market, your property is shown to a new buyer and they love it. Even though you are still in a buyer's market, you just happen to find the one buyer in town that is willing to give you full price. So, the offer is made and accepted. Within the first week or so an appraisal is ordered but unfortunately the appraised value comes in at $275,000. The buyer is of course not obligated to pay more than the appraised value so the seller must lower their price or the buyer can walk.
No one will be happy in this situation and quite frankly it's a waste of everyone's time. What was thought of as a perfect real estate transaction went into the dumps quick. Price properly right from the start.

The Bottom Line
The homeowner, real estate agent, or even the appraiser does not determine the value of a property. Home values are always determined by buyers over a period of time, which is simply caused by supply and demand.
Seek out the advise of a seasoned Realtor who knows the pulse of the real estate market and the mind of a buyer. There are many strategies to selling a home but overpricing it is not one of them.
Additional Resources for Selling Your Home:
Why Overpricing Your Home Created Damaging Effects – Bill Gassett
Real Estate Pricing Mistakes That Sellers Need to Avoid – Kyle Hiscock
Pricing Your Home Right from the Start – Chris & Karen Highland
10 Tell-Tale Signs a Home is Overpriced – Xavier DeBuck