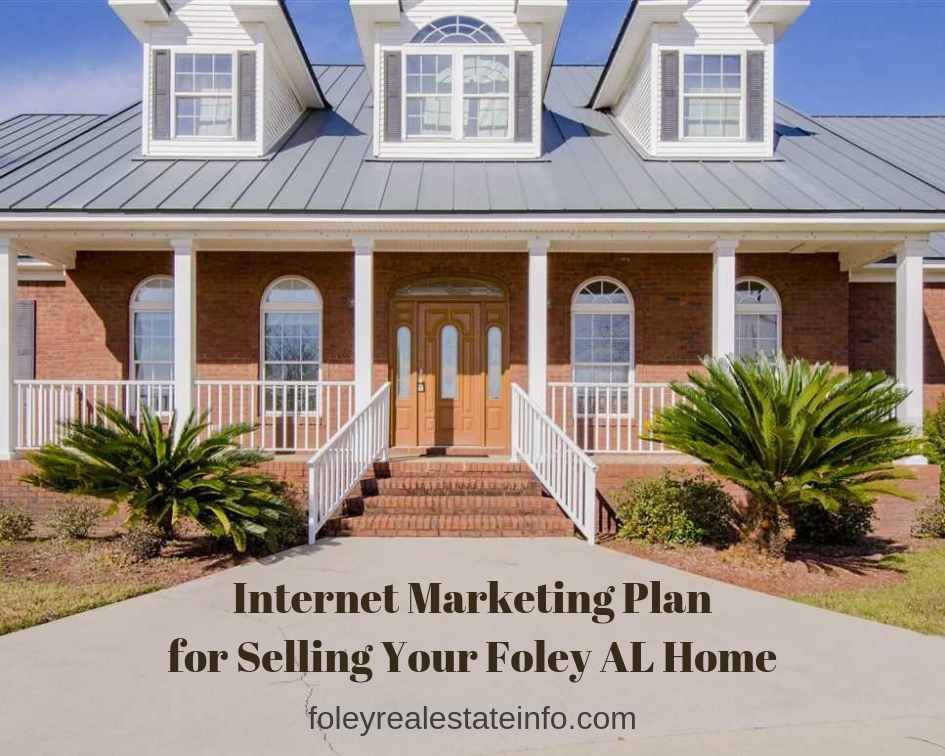 Do you own a home in Foley AL? Are you thinking about selling? As we all know, the Foley real estate market is moving at a rapid pace and there is a lot of competition right now.
If you truly want to sell, you have to work with a Realtor who is "up with the times" when it comes to internet marketing. This is crucial. Selling your home is much more than just putting a sign in the front yard. Nowadays, you're not putting yourself in the best position to win with just this method.
With around 95% of home buyers finding their next home online, you should work with someone who is internet and social media savvy. Well, the work has been done already. My local real estate sites are surpassing most of the other competition in the area, giving sellers much more exposure for their property.
There are so many aspects to selling your Foley home but here is a condensed version of how the internet will be used to put a Sold sign in your front yard.
21 Point Internet Marketing Plan for Selling Your Foley AL Home
High Quality Pictures
There will be at least 40 high quality pictures taken of your home and property that will be used for the MLS and dozens of real estate websites around the country.
Video
I'll create a video/virtual tour of the home to be posted on www.youtube.com
Content
A lengthy and compelling description of your home will be written pointing out the highlights of your property.
Focus Area
A major highlight of your Foley home will be the focus feature on all web pages.
E-Flyer
An e-flyer will be created for your home with links to the main property web page.
Verification
I'll get your approval and and verify that all the details of your property are accurate before listing in the MLS.
MLS
All data and hand-picked photos will be entered into the MLS and brokerage office web page.
My Site
Your listing will take the front page at my 7 local real estate websites. One of those sites, https://www.livegulfshoreslocal.com/, is the second largest local real estate website in our area.
Realtor.com
Your property will be enhanced on realtor.com by adding extra pictures and text.
Zillow.com
Your property will also be featured on Zillow with extra pictures and text.
Syndication
Your listing will be syndicated out in real time to over 50 real estate web partners.
A Dedicated Web page
A single property web page will be created for your property with it's own unique URL.
Market the URL
Your unique URL will be displayed on signage, flyers, and marketing materials.
Social Media
Your Foley property will be marketed on Facebook, Twitter, and LinkedIn.
Blog
Your home will by featured on my personal blog. Blog pages allow for a more robust description and many more pictures and videos.
Email
Other top producers in the area will be notified of your brand new listing through an email blast.
Drip Email
This technology is used to keep potential buyers up to date for our real estate market.
Open House
An Open House will be held and advertised online.
The Competition
Real estate market conditions will constantly be monitored and emailed to the client.
Craigslist
Craigslist.com will be used for additional exposure.
Showings
All showings will be monitored through an electronic key box and feedback will be obtained from the showing.