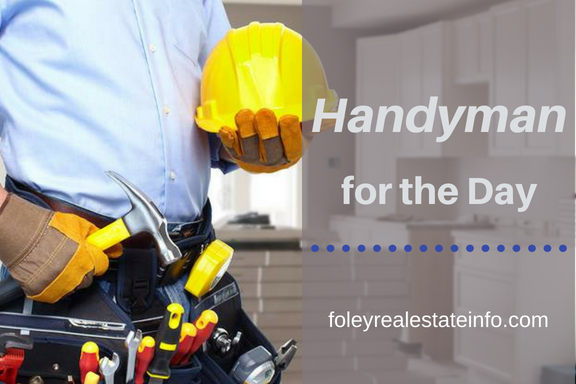 As an added service to all of my current and future clients who buy with me in Foley AL, I'm willing to pay for a full days service of a local handyman.
With past history and research, I'm working with a local guy who knows everything about electrical, plumbing, sheet rock, and painting needs.
Typical handyman jobs:
caulking around windows and doors
replacing light fixtures
repainting
changing out a faucet
replacing shingles
replacing electrical sockets
power washing
Whatever you need to be done with 1 days labor, I will pay for it if you buy through me.
You supply the material and I'll supply the labor.
We've all bought homes in the past and we all have little things that need to be fixed after we close. I will make that happen.
After you close and identify what you want fixed, I'll get with my handyman who is licensed and insured. Once we identify what needs to be fixed, you supply the material and I will pay for the labor.
The labor will cost me $200. No one in this county is doing this and I'm totally willing to offer this service to my clients. My ultimate goal is provide the best service to home buyers and I feel that this service will promote that goal.